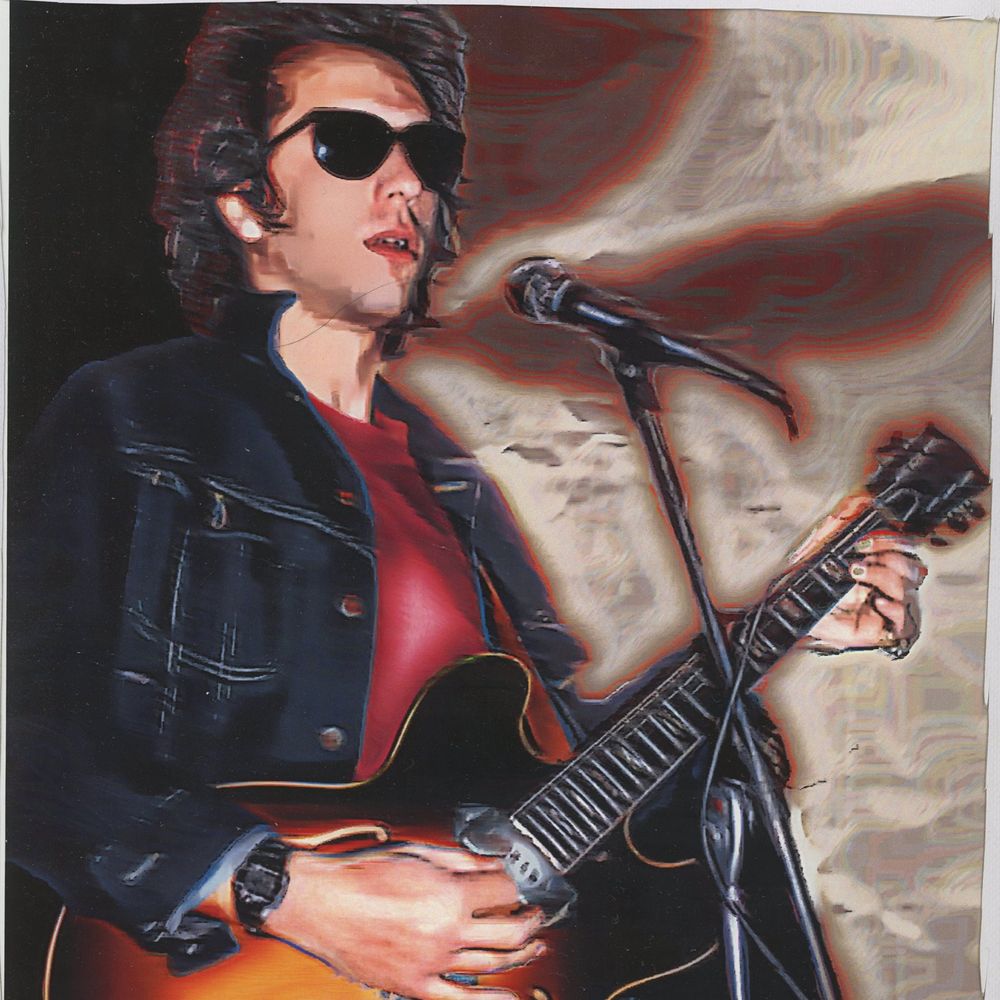 I live in between the Shadows.....
Joe Sztabnik is a native New Yorker, born and bred on Top10 hits from the 50's, Classical and Church Music,  60's folk, R&B, Pyschedelic, and schmaltz, among others. From 1971 to 1973 he traveled the world. He wrote his first song on a mountain top in the wilds of Ethiopia; 3 self-taught chords and his buddy's Martin guitar and he was hooked. Landing back home in NYC his first thought was how to get in a band.  Roadie sounded good…He went from carrying amps for friends to fronting a band during the next two years. Not really knowing how to play like the guys in cover bands, he turned to writing his own material. Lucky for him CBGB's and Hilly Krystal only wanted originals. And so it started….
The first time he played CBGB's was in 1975, with his band, Zabnik, opening for the iconic NYC band the Heartbreakers. He formed long lasting friendships with Johnny Thunders and Walter Lure until their passings. Some of his other bands were the Dragons, The Drones, the Renegades and he also did a short stint writing songs with Dee Dee Ramone. He has shared the stage with The New New York Dolls, the Cramps, Suicide, David Johansen, Clarence Clemons, Tina Turner, War and Johnny Thunders, to name a few. For the last 11 years, with bassist Cynthia Ross and drummer Gary Barnett, he's been the guitarist and lead vocalist with New York Junk, keeping the dirty, gritty downtown sound alive. Most all of their songs are original's by Joe Sztabnik, except Mystery, ( written by Cynthia Ross), Poison Heart ( by Dee Dee Ramone and Joe  Sztabnik) and Gutter Angels (by Puma Perl and Joe Sztabnik). They have toured extensively across the states and in Europe and consider Prague, where they recorded three of their four albums at Golden Hive Studio, a second home. Their latest recording, Dreaming,on Tarbeach Records, came out at the height of the pandemic and has gotten great reviews and air play. Joe has built a small sound studio in his basement and has encouraged many bands and solo artists from the downtown scene to come out and record, but only if they can write.
New York Junk is alive and well….He is currently working with NYC poet Puma Perl and performing as a solo artist…